How much value does a garage add to a house?
According to research by Admiral, the standard size of a UK garage is 128 square feet, with each square foot adding around £350 of value to your property. That suggests a garage could add an extra £45,000 to your home's value.
With the average house price in Chesterfield currently sitting around £199,960, that amounts to an average property value boost of more than 22%.
Curious to find out how much your home is currently worth? Try our free, instant valuation tool now.
Why does a garage add value to your home?
Garages can add value to a property in a number of ways.
Some of the main ways include:
If there's one thing homeowners love, it extra storage space! Any renovations that create extra rooms in your house will quickly add value - regardless of how you use the space.
Research from Admiral showed that 33% of British homeowners use their garage to store their car. Over 50 years experience of selling properties has taught us that off-street parking is a huge plus for many buyers and a garage offers just that with the benefit of extra security. Parking your vehicle in an enclosed space such as a garage can also sometimes - but not always - lower your insurance premium.
What can garages be used for?
While most people think of a garage as a place to park their car, but with proper damp-proofing, it can be used for other purposes as well.
Other common uses for a garage that don't require extensive renovation include:
Storage for tools and garden items
Storage for furniture and household items that aren't used regularly
Storage for food and shopping
A utility room - for example, a place to store your fridge, freezer, washing machine, or dryer.
Of course, you could also consider converting an existing garage into a room to add even more value to your home. Gyms, offices and hobby rooms and playrooms are all great ideas that can really give your home a new lease of life!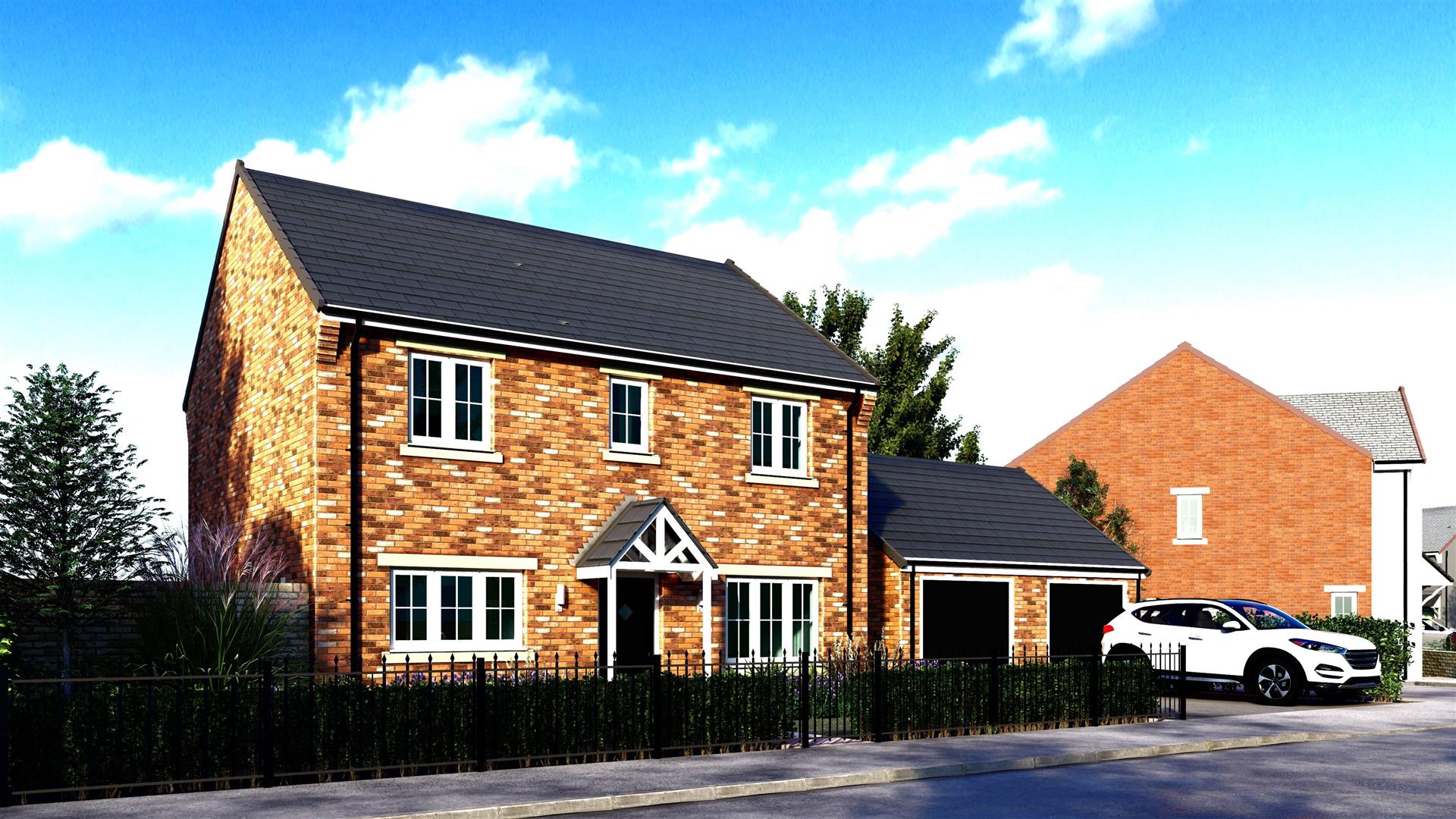 This stunning executive detached home is now for sale at our Hawthorne Meadows development in Barlborough, Chesterfield. Boasting a generous plot with a double width driveway and amazing detached brick built double garage, Plot 117, The Coel offers an impressive 1223 SQFT of stylish, open plan family living. Contact us today to make an appointment at our sales office and showhome to find out more.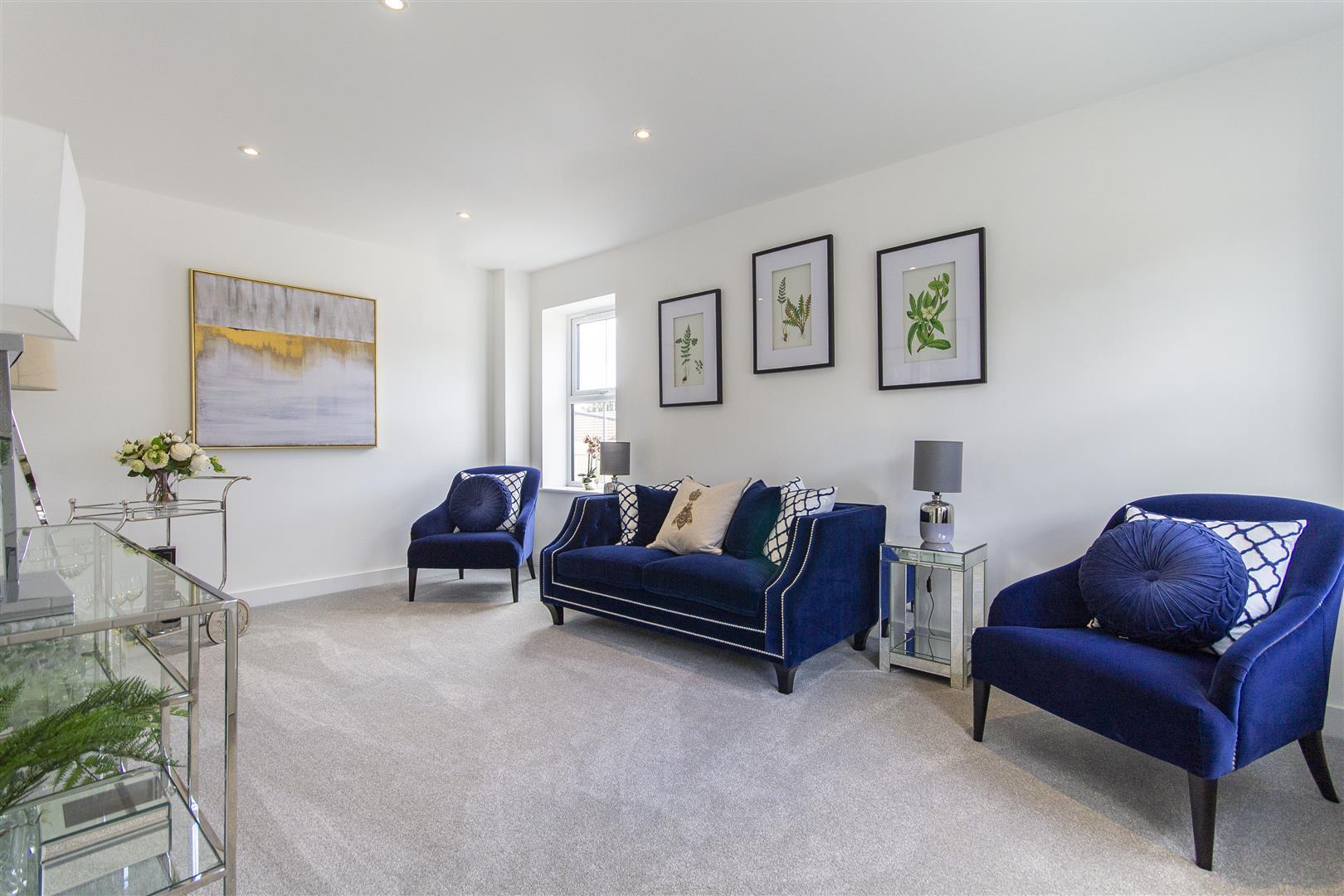 Do you need planning permission to build a garage?
The good news is that no planning permission is generally required to build a detached garage on your property because it's considered permitted development.
However, you must stick to very specific rules, which include but are not limited to:
The garage can't be used as a living space. If you were considering using a garage as an extra bedroom, bathroom, or office you'll need to apply for specific permission.
The floor area must be less than 15 square metres if it's freestanding, or less than 30 square metres if it's attached to the house
The garage can only have a maximum height of 4 metres - unless it's within 2 metres of your property's boundary. In this case the maximum eaves height should be 2.5 metres.
The area used for the garage needs to be within your property's boundary and must be less than half the total area of the property, excluding the original house
The garage can't be in front of the side of the original house that faces a road
The garage can't be within 3.5 metres of a boundary road behind the house
If your garage plans don't fit within these restrictions, you'll need to apply for planning permission before you begin work. To be sure, it's always a good idea to double check with your local planning authority before getting started anyway, in order to ensure you're in accord with the latest relevant regulations.
How do garages compare to other home improvements when it comes to adding value?
Compared to other home improvements, adding a garage provides excellent return on investment.
On average, a garage build will cost between £18,000 and £24,000. A garage could add on average 16% to your property value -- or £45,000, based on average UK property prices. That means the added net value of your garage could be more than £20,000.
Furthermore, your garage could add even more value if you decide to convert it into an extra room.
In comparison, the following home improvements can add the following average value to your home, according to Virgin Money:
Loft conversion: 15%
Off-street parking: 10%
New kitchen: 6%
Additional bathroom: 6%
Conservatory: 5%
It's important to remember too, that large renovations, like a loft conversion, or installing an en suite, can cost significantly more than building a garage, meaning your actual return on investment will be lower.
Thinking of making a move? Browse our available properties today, or get in touch via email or give us a call to register for looking for properties in Chesterfield to get regular alerts and market updates.
To find out how much your Chesterfield home is worth, get in touch with Wilkins Vardy today to arrange a free property valuation from our expert valuers.